About the employee experience
As UX professionals we spend our time designing intuitive, empathetic customer experiences. Organizational design impacts our performance as individual contributors, teams, and organizations. Ultimately, the health of the organizational operation directly impacts the customer experience. 
Is the operation itself an intuitive and empathetic environment that enables a 'delightful experience' for those seeking to concentrate creative energy towards crafting the product?
What does company culture reflect about leadership, resources, infrastructure, systems and processes, communication and awareness? Does it attract, develop and retain talent? What are the impediments to efficiency? Is there a trajectory for improvement? Is the company self aware? 
Decision-Making: UX research, analysis, & organizational initiative
Role:
UX team volunteer contributor, eNPS Decision Making Task Force
Background:
In response to our VP of Digital Design & UX, I joined a team tasked with addressing decision making and understanding how the UX team interacts with other teams and vendors. 
Approach:
Independently interviewed and analyzed the feedback of 42 directors and SMEs from UX, Business, Development, IT, Legal & Compliance teams to identify pain points and obstacles, separate fact from perception, and understand what factors are driving behavior and decision making across the org. 
Rather than creating a survey, I arranged phone interviews which required no preparation or tedious form-filling by those interviewed. Most phone calls ran 30 minutes to an hour each, and everyone was passionate in expressing their thoughts. Of those interviewed, all but one agreed to be identified and speak publicly if called upon in a forum. Calls began with open-ended questions about pain points, and as commonalities emerged, questions were added to calls.
Outcomes:
By establishing common pain points across teams, "low-hanging fruit" process-related problems could be addressed by agreement through a forum, or "top shelf" issues requiring additional resources from higher authority could be legitimately escalated. The approach serves as a kind of "soft audit" where employees feel free to speak their mind and cooperatively contribute towards some hope for constructive outcome. 
One of the primary findings was that the old IT infrastructure created most of the problems affecting team interaction and culture. Although processes were created to get around the limitations, and IT leads offered guidance, business teams tend to overcompensate in ways that undermine UX and development decisions. 
I later learned that the new CTO was considering moving development to the Cricket platform for the newer, unencumbered infrastructure. It was particularly surprising and interesting to learn which leaders understood and could identify the actual problems and contribute to the findings that constitute the final report. Without the understanding, much of the team dynamics and motivation is left to speculation and here-say, resulting in mistrust, low morale and dysfunction. 
I created a straight forward written document with detailed verbatims for leadership, and a power point to inform, rally and engage/entertain the UX organization. The findings are directed at the VP through the theme of a personalized B2C online shopping experience based on our new design system at that time, inviting her to upgrade the organization and improve our workflow.
Sample strategy slides below.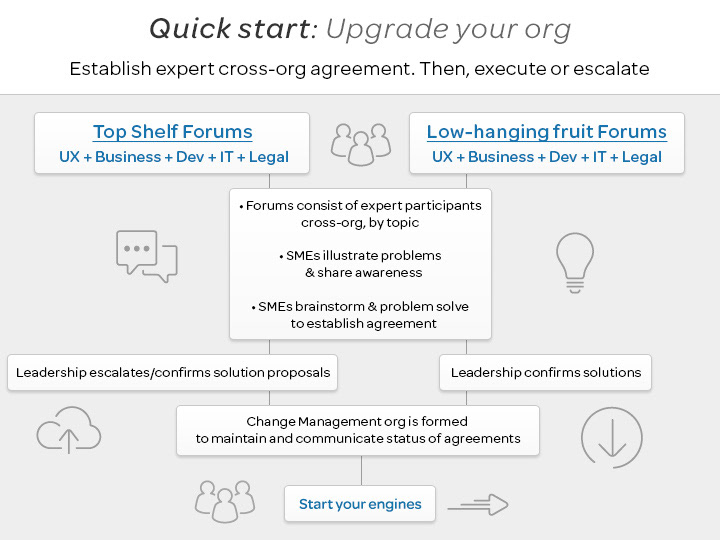 Negotiation methods primer
Role: 
Organizational initiative contributor, instructional & graphic design
Background:
UX leadership at AT&T began a series of presentations for our team, including a call for better negotiation skills and more assertive communication with business teams.
Solution:
I had been exposed to proprietary negotiation methods while creating corporate sales training, so I gathered my notes and developed a primer.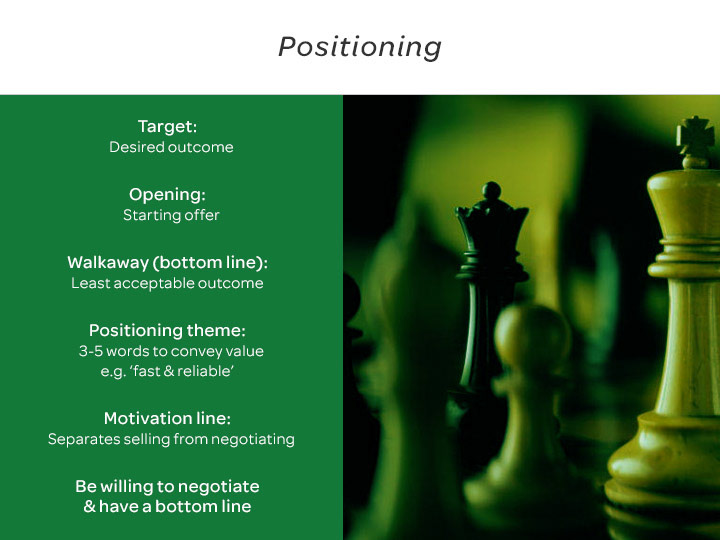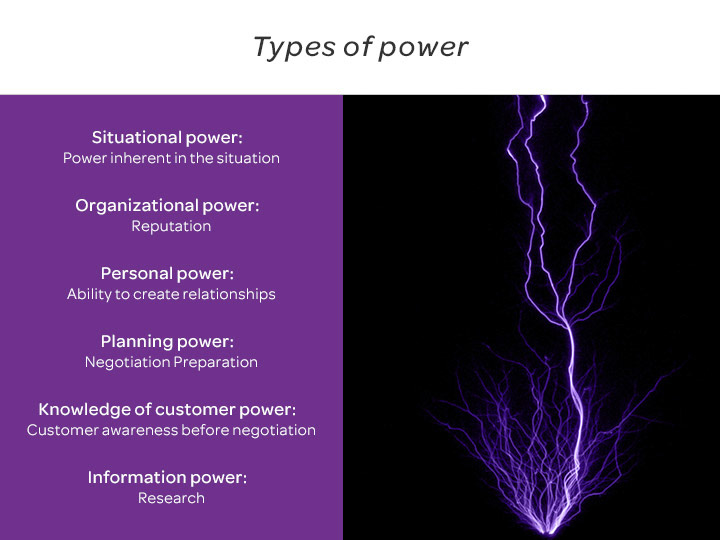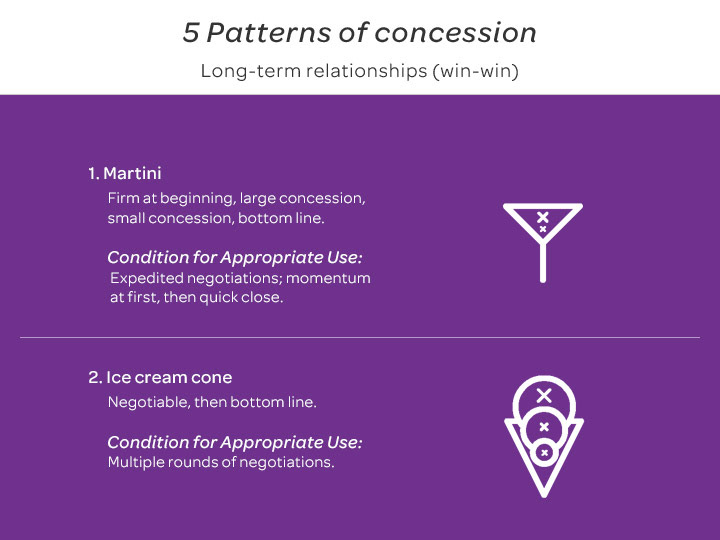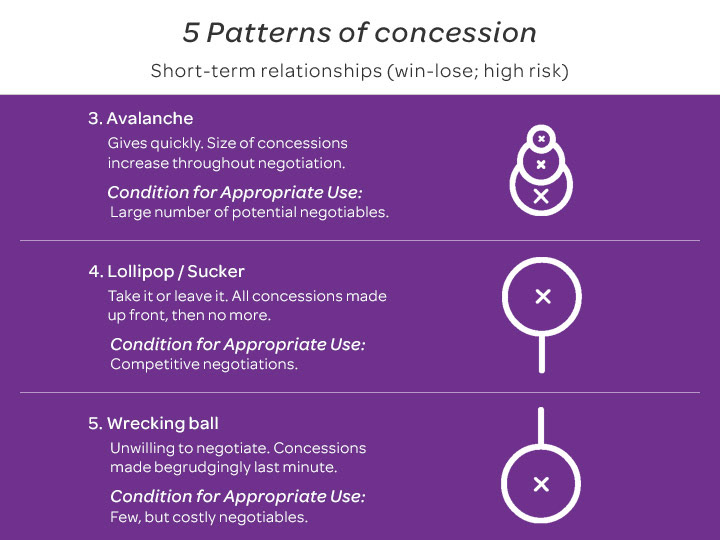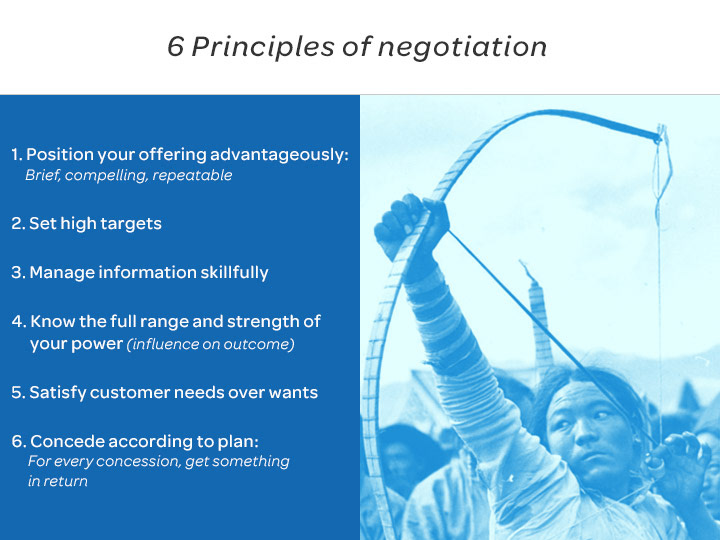 Acquisitions, Re-orgs & Impacts
Role:
Sr. UX Designer, reassigned to Design Standards aka 'Design Center of Excellence'
Background: The Fall from Grace: Enterprise to Agency Operations  
The AT&T UX design organization enjoyed a period of clarity, cohesion and confidence through a robust and evolving design system and style guide, which thrived even after the exit of our very capable VP of UX in April of 2016. In July 2015, AT&T acquired Directv for $67.1B, and in October 2016, AT&T announced the deal to acquire Time Warner, which was formalized June 2018 for $84.5B. 
Thereafter, announcements of a pending reorg began, UX succumbed to a long transition of interim design leadership, and eventually our design system, design standards team, and style guide were effectively shut down.
We were kept in suspense until Fall of 2017, and after 3.5 years with the company, I was moved to what we were told would become the new design standards team and 'Design Center of Excellence', an ambiguous dual charter, reporting to a new AVP 'Executive Creative Director' in New York. The new design leader was to be chosen by interim Directv leadership, VP of Digital Strategy & Experience, who tossed our design system, standards and style guide to the wind, calling for open html as a great experiment. 
Open HTML Hell: Cross-team communication, analysis and documentation 
Problem:
 I was reassigned to a team announced as having a dual charter of both Design Standards and Design Center of Excellence - the likely source of central awareness under what would eventually be the new AVP of design. We were sometimes approached for guidance and/or project development, but without a design system, and with leadership insisting on operating like an agency, our operations and business were affected in many detrimental ways.
Approach:
Because our team leadership was up in the air, and the charter of the Design Center of Excellence was unclear, I assumed the charter of design standards, partnering with a former standards team member and principle designer to gather team awareness. 
I began reaching out to other teams, gathering pain points and posting documentation on a company wiki. I also began calling meetings to encourage communication and strategy across teams, including chief engineers, development teams, producers, and content implementation, as well as UX and marketing designers. 
The first primary goal was to establish and escalate the urgent need for design standards, and the second primary goal was to anticipate opportunities to bring our modular system back to life, either through a re-skinning of existing components or to anticipate development of any new components and align with our compliance partners. 
Upon interview, our content implementation team shared pain points around their new role of coding open html, and the resulting breaking of code on pages, lack of style guides or standards for reference, inability to track page data for business, compliance liability, as well as the implementation team drowning in unsustainable requests from marketing.
I began specifically seeking out information from our lead architects to see if we could keep our existing library of angular-based components to redesign and/or re-skin, or if we would require recoding of components via react.js. If so, I wanted to identify resources and tools for rapid recoding and discovered
React Studio
, which apparently creates relatively clean code.  
My final strategic measure was to feed information to the former director of design standards, strongly hoping and suspecting it was likely he would be reappointed to a position of leadership. His appointment finally occurred July 2019.
Background: New Leadership?
By March of 2018, the new AVP had been appointed in the New York office, where he surrounded himself almost exclusively with his New York design team, and focused on brand, colors and photos. In our initial conversation, I urged him to re-skin our existing library, which he dismissed. 
One of our design sprint teams shared pain points of their complete disconnect from an offshore development team who seemed to be rapidly developing a new react-based component library without any communication with the designers or their design comps. In other words, the developers were building - and therefore, designing - the components. Agile development, minus design. 
I contacted their producer team and identified each area of development with their respective components, and shared directly with the design team. Apparently the producers had become uncooperative but were likely responsive to me because of my status under the new AVP of Design, with whom I honestly had no communication, unbeknownst to them.  
Legitimate leadership, call for return to a modular design system
By April of 2018, our new Chief Digital Officer called for a modular system, somehow unaware of our existing and robust component library. He also insisted upon react.js, so by this point at least we could see some kind of direction, despite the implied loss of coded components. 
Strangely, he was much later shown our design system and was impressed, so he invited our former director of design standards and creator of our design system was brought onto his board. 
The New York design team never produced a style guide by the time of the AVP's exit one year later, March of 2019. His exit coincided with the first round of layoffs (including my own position on the standards team), so it aligns with my original speculation that he was  brought in primarily for that very purpose. The new AVP of Design began July 2019, along with some further restructuring.
Months prior to my layoff, I began working loosely with the yet-to-be-reappointed design standards lead. Ironically, I was asked to evaluate the same offshore-developed react component library I had previously encountered, until that original producer team was dismantled and a new producer stepped in to assume my efforts.
Ultimately, the new design standards team was reduced to a small core team of original prior participants (previously more than 40 people, including developers), and my position was eliminated. My announcement was delivered personally by the New York AVP, who left soon thereafter. Tah dah!
By July 2019, a formal appointment of a new AVP of UX was announced, and the former director of design standards was appointed as an associate director over standards, and forty sprint teams now create their components under the governance of the standards team. As of 2020, they are still formalizing and just beginning their journey into a new design system and team structure.