Scroll down
 to view illustrations. 
Below: Excalibur nutrition logo, and a SQL server and firewall configuration diagram for online banking. 

Below: Spot illustrations for a college town-themed deli menu.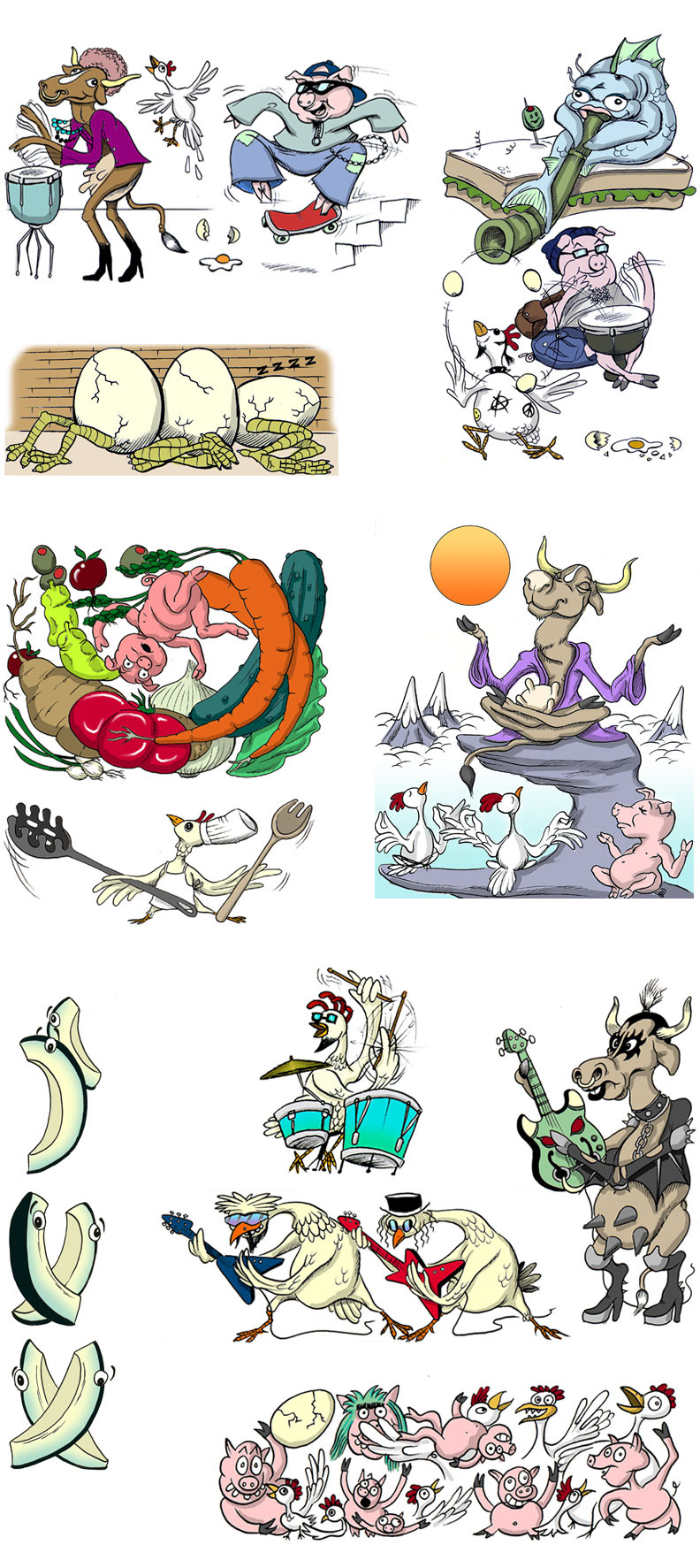 Below: T-shirt designs for a Latin club.

Below: Flyers for dancing, a juggling class, and a junk sale.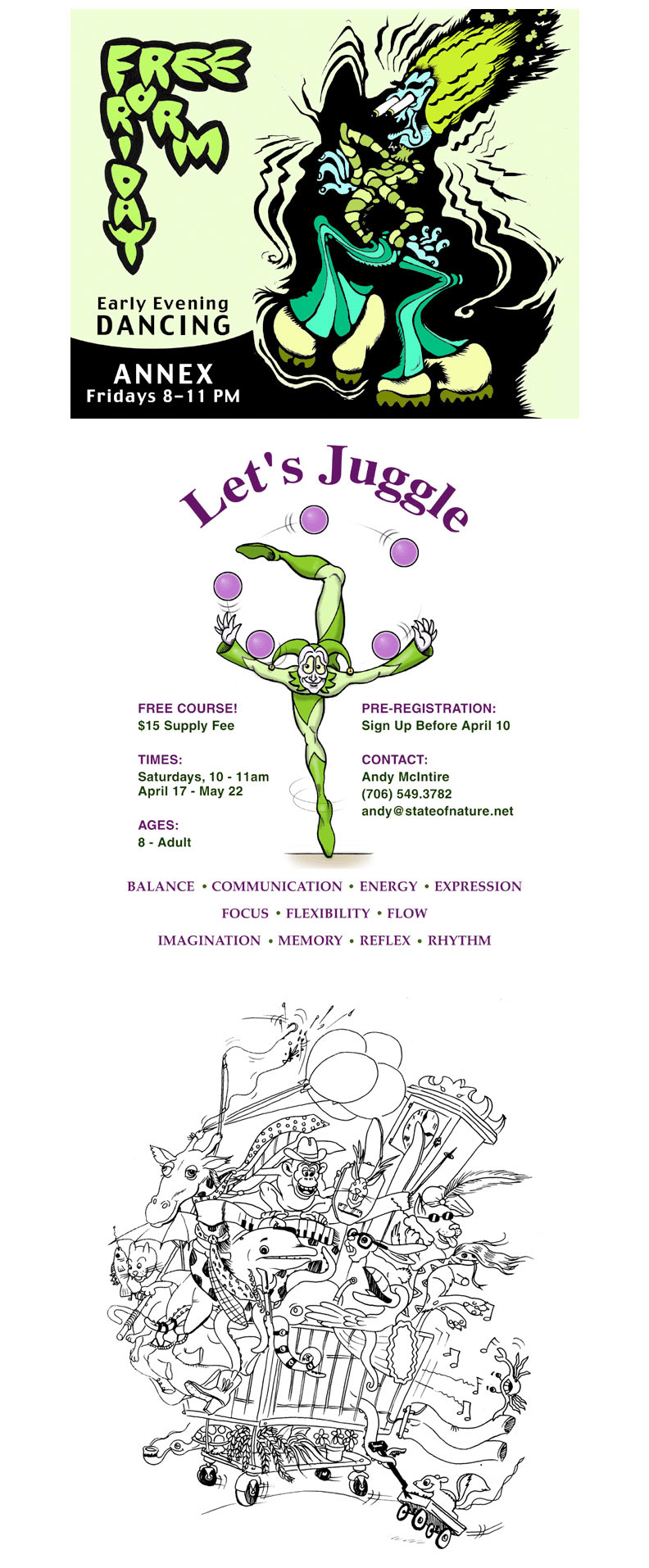 Below: Scratchboard illustrations and a graphic for The Journal of Latin American and Iberian Culture at UC Berkeley.