Scroll down
for several examples of responsive design including comps and wireframes.
RWD redesign: IRU Military Savings page
IRU customers are employees of companies who have relationships with AT&T. IRU pages were some of the first responsive redesigns of legacy pages, and were highly visible to C-level leadership. 
I proposed wires and comps for redesign of several legacy IRU pages, then began working collaboratively with the marketing partner, development team, writers and content implementors to build out the pages using responsive components via Adobe Experience Manager (AEM). 
I was fortunate to have worked closely with the development team as the components were being developed, and also to have worked with a strong writer, Mireille Larkins, who demonstrated creative use of components during my first project. As a result, I was able to provide guidance on how to adapt to changing requirements and recognize potentially confusing development bugs. 

RWD: Go Plans
My first foray into RWD and marquee treatment. The page scrolled long and we were waiting for development of accordions to save the day. As proposed by Mireille Larkins, a product line up of icons serves as a more visual alternative to an otherwise dreary bulleted list.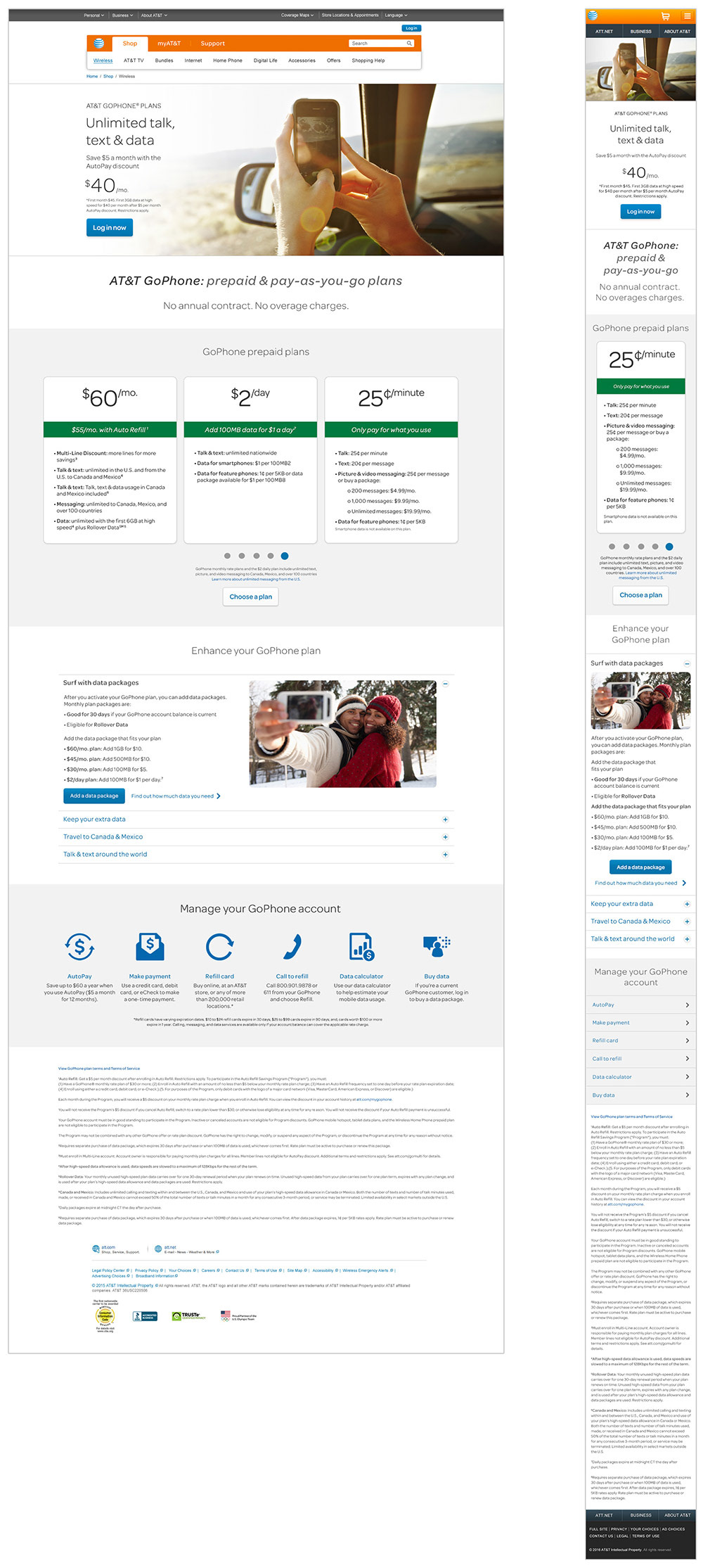 RWD: Site Map
Use of tabs with icons to break up the monotony. A highly-trafficked page, our team wanted to give it some love rather than just kick it down the street, so several sources were consulted for the taxonomy.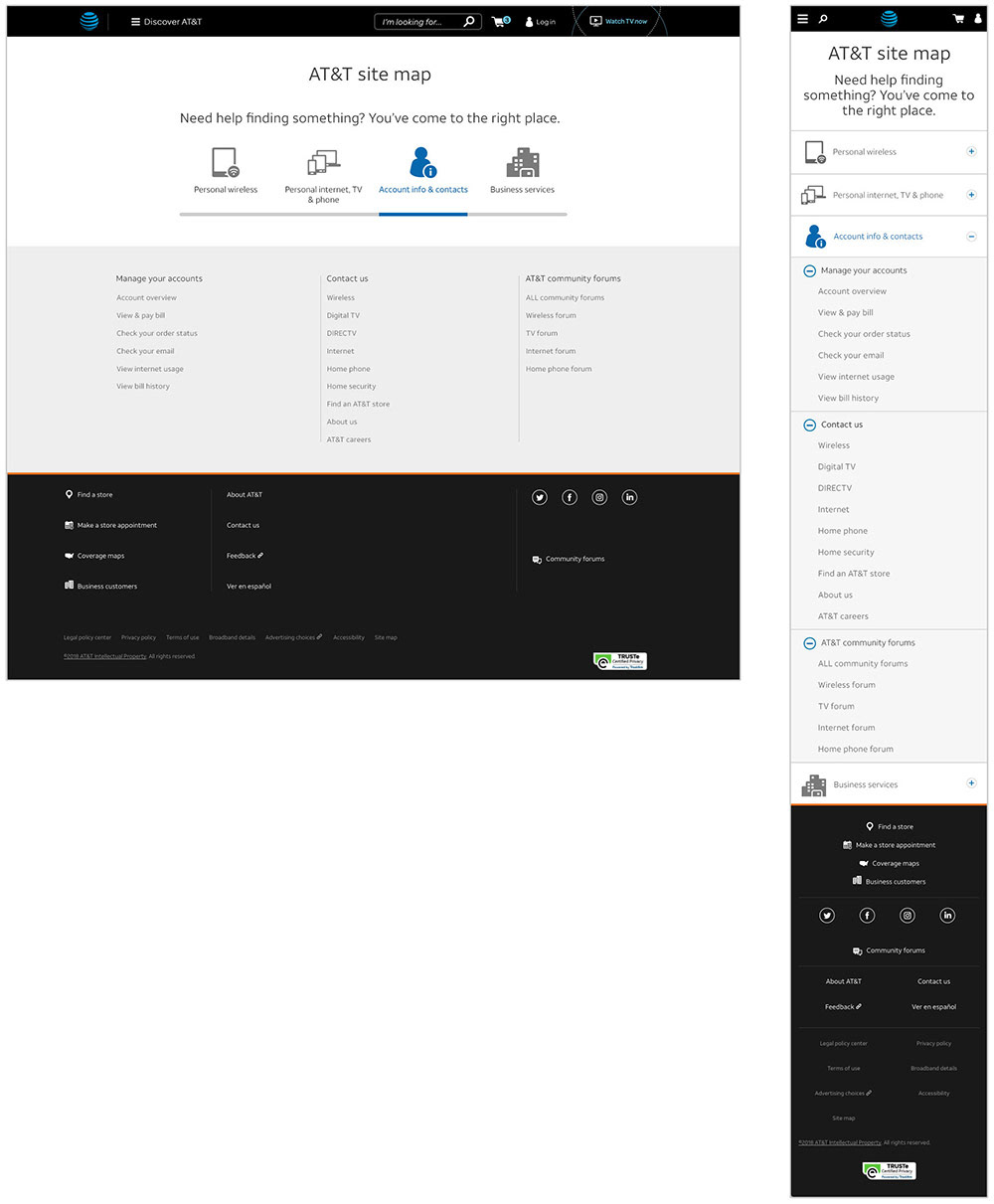 RWD marquee examples
The responsive marquee designs bridge color backgrounds or textures across the page.